Scrunchies
For the production of our Scrunchies, we use only high-quality materials. Our Scrunchies are made from either 100% cotton for a natural and comfortable wearing experience, or satin to add an elegant look and a gentle shine. Our goal is to provide you with stylish and comfortable accessories for every occasion.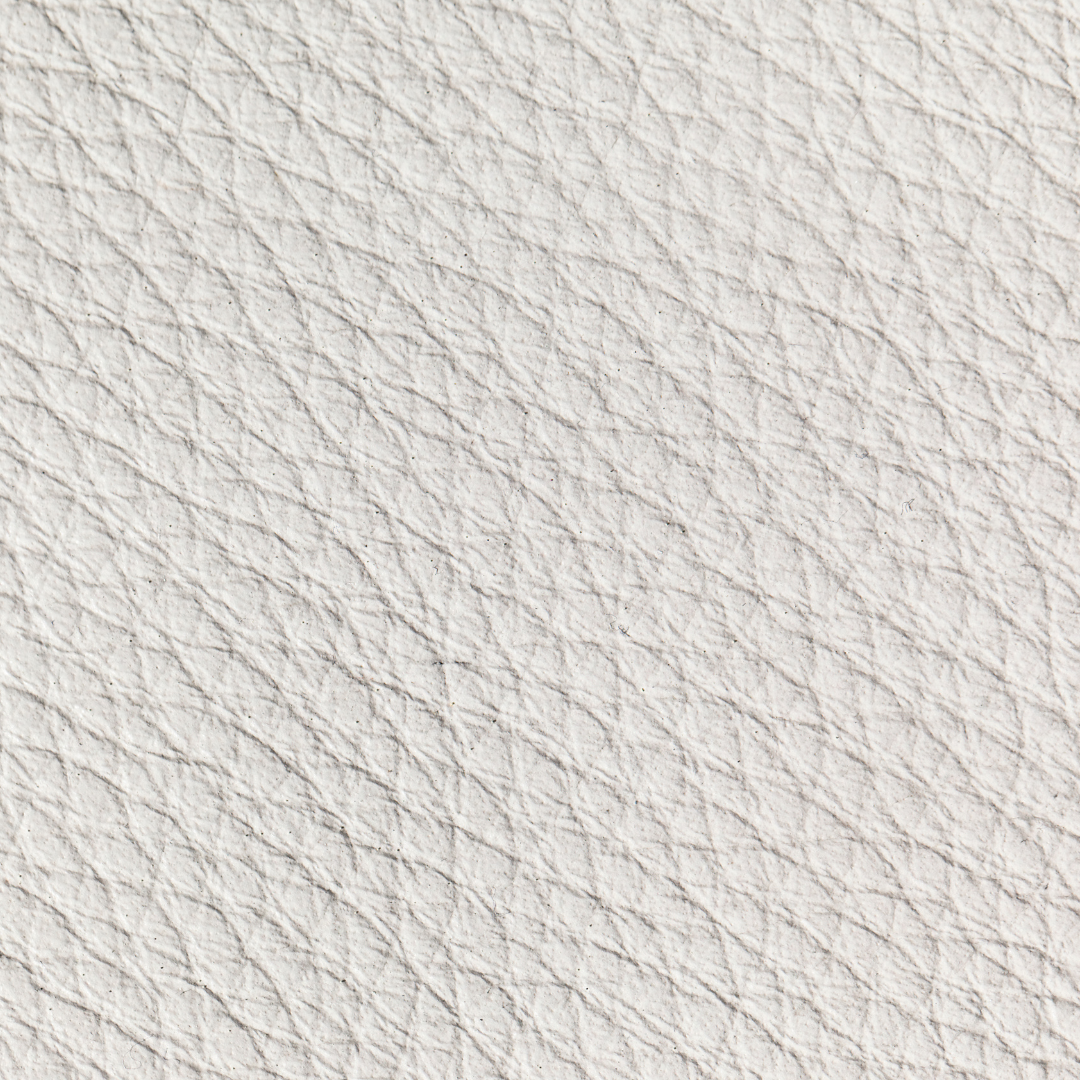 Leather
Our leather accessories are known for their exceptional quality and artisanal craftsmanship. We use only the finest dollar leather and suede, which is carefully processed in a traditional tannery in Florence, Italy.
Ava bucket bag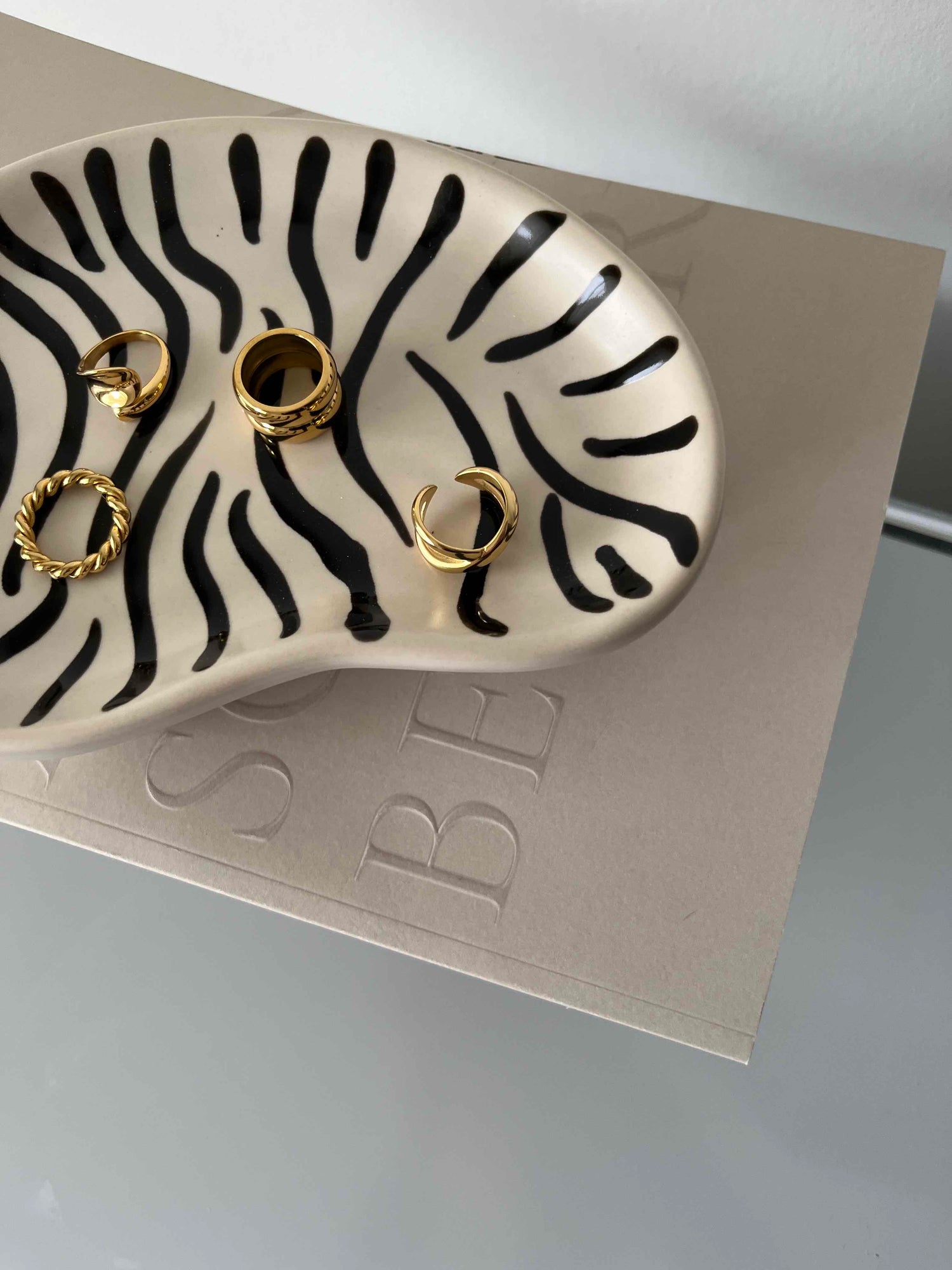 Jewelry
Our jewelry is distinguished by its commitment to high-quality materials. The majority of our jewelry pieces are skillfully crafted from either 925 Sterling Silver, renowned for its elegance and durability, or 316L Stainless Steel, celebrated for its strength and resistance to corrosion. Furthermore, our jewelry is hypoallergenic, assuring exceptional comfort for a broad spectrum of wearers.
Hair clips
Our hair clips are crafted from eco-friendly acetate, combining stylish design with a sustainable material choice. Acetate is a biodegradable synthetic fiber derived from cellulose, offering an environmentally friendly option. This natural foundation not only makes our hairpins eco-conscious but also exceptionally durable and resilient.
Hair clip collection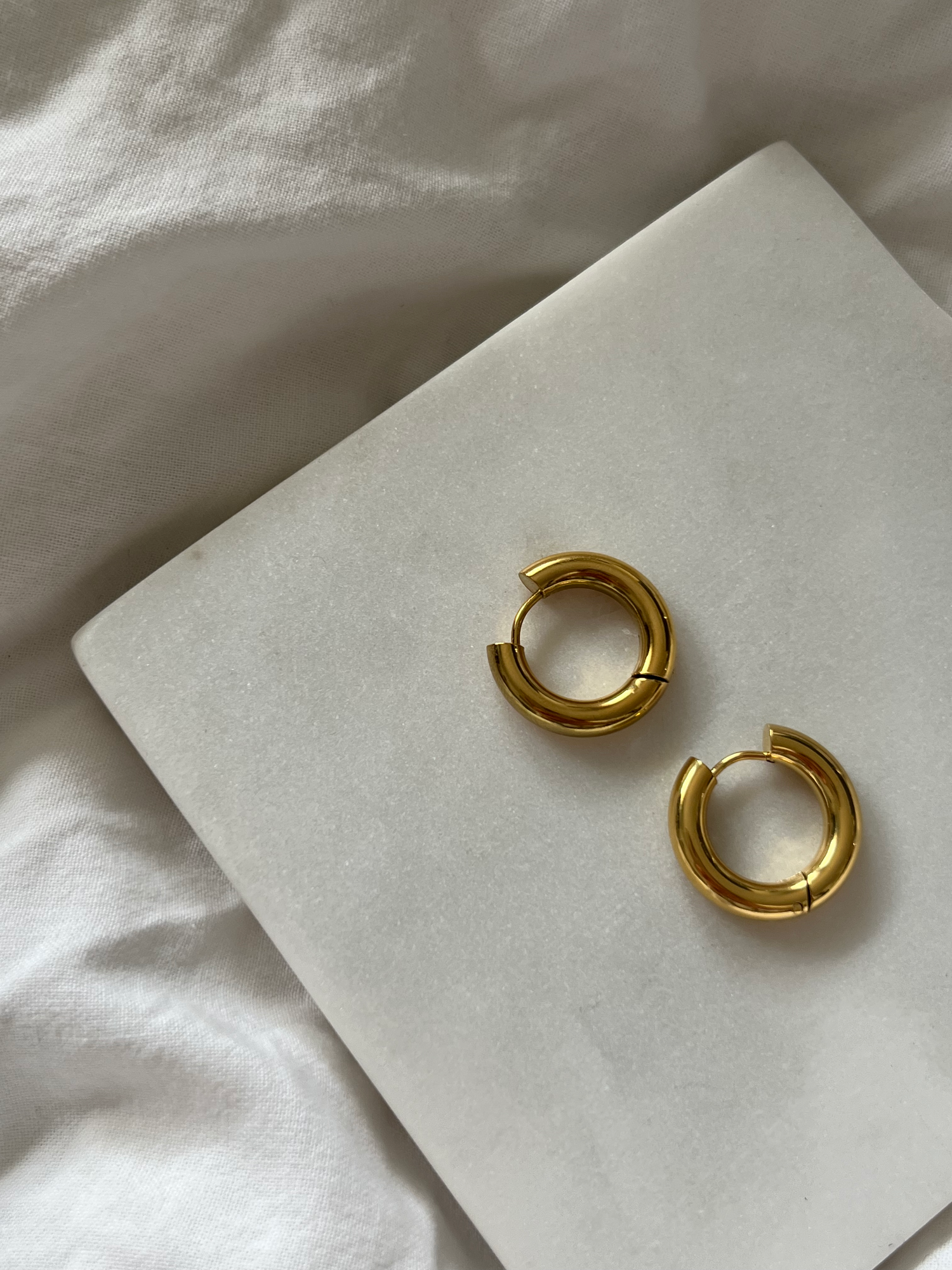 Gold plating
All our jewelry pieces are either finished with 14-karat or 18-karat gold. These high-quality gold alloys give our jewelry its unique luster and timeless value. Additionally, some of our pieces have been alloyed using the PVD (Physical Vapor Deposition) process.